Imminent (fr)
From AssaultWiki
Imminent [IMNT] (anciennement xW) est un clan officiel sur le jeu "AssaultCube".
Imminent
Clantag:
IMNT
Founded on:
6th June 2009
Founded by:
Krayce, Stoune and Grimmjow
Current leaders:
Krayce, Stoune and Grimmjow
| | |
| --- | --- |
| Members: | 14 |
| Country: | International |
Présentation
Fondée et ayant ouvert ses portes courant 2009 sur AssaultCube, la team Imminent a choisi de devenir MultiGaming pour proposer son savoir-faire sur plusieurs jeux. Dès son lancement, elle compte une quarantaine de membres répartis sur différents types de jeux, que ce soit RTS, ou encore FPS.
Les membres du STAFF cherchent avant tout à assurer une durée de vie maximale et une ambiance conviviale au sein de la structure. La bonne entente et le respect d'autrui sont de rigueur. Nous venons pour nous amuser et nous détendre dans une ambiance fun et amicale.
Informations
Membres du clan
Administrateurs
MasterServer Ban
Missing In Action
Teamspeak(3)
| Serveur | IP/Domaine | Port | Mot de passe |
| --- | --- | --- | --- |
| Team Imminent | 7166.ts.swissteamspeak.org | aucun | aucun |
Recompenses
ACWC 2012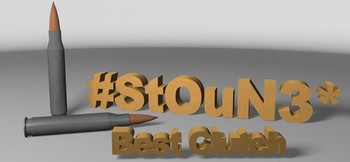 Un joueur IMNT (Swarmed jouant avec le pseudo de son frère : Stoune) a été récompensé en tant que "Best clutch" lors de l'ACWC 2012 (Assault Cube World Cup).
ACWC 2015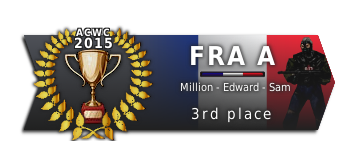 L'équipe IMNT composée de Million, Sam, Edward, Narcotik et Swarmed termine 3ème de l'ACWC 2015. Bracket
AC Weekend Cup

Un joueur IMNT (Edward) termine premier du tournoi 1v1 OSOK de l'AC Weekend Cup.
Tutos et infos
Tutoriels
Créer un serveur Assaultcube hébergé sur un VPS sous CentOS
Créer un serveur Assaultcube hébergé sur votre ordinateur sous Windows
Paramétrez votre serveur Assaultcube
Compiler un serveur Assaultcube sous linux
Modifier un son de stéréo vers mono
Mettre de la musique sur Teamspeak
Autres articles