Imminent
From AssaultWiki
Imminent [IMNT] (previously xW) is an official "Assault Cube" gaming clan.
Imminent
Clantag:
IMNT
Founded on:
6th June 2009
Founded by:
Krayce, Stoune and Grimmjow
Current leaders:
Krayce, Stoune and Grimmjow
| | |
| --- | --- |
| Members: | 14 |
| Country: | International |
Presentation
Founded in 2009 on AssaultCube, the IMNT team is now a Multi-Gaming team and shows its skills on several games. Since its launch, there was about forty members playing on different games, either FPS or RTS.
The STAFF members try to innovate and be unique and above all, to ensure the clan a long life and a friendly atmosphere. Good understanding and respect are essential. We are here to have fun and relax.
Informations
Members
Council members (Admins)
MasterServer Ban
Missing In Action
Teamspeak(3)
| Server | IP/Domain | Port | Password |
| --- | --- | --- | --- |
| Team Imminent | 7166.ts.swissteamspeak.org | none | none |
Awards
ACWC 2012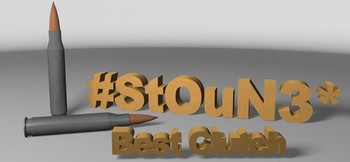 An IMNT member (Swarmed playing as Stoune, his brother alias) was designed "Best clutch" in the ACWC 2012 (Assault Cube World Cup).
ACWC 2015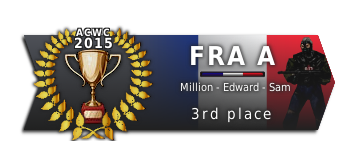 The IMNT team composed of Million, Sam, Edward, Narcotik and Swarmed finish at the third place in the 2015 ACWC. Bracket
AC Weekend Cup

An IMNT member (Edward) win the 1v1 OSOK cup in the AC Weekend Cup.